Christmas List Continues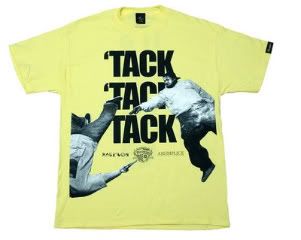 Info:
Wu-Tang Clan's Raekwon is no stranger to streetwear. After several successful collaboration with the likes of Supreme, Diamond Supply Co., and Alife, Rae' is set to release his newest collab effort, this time deciding to link up with Akomplice and streetwear retailer, Tradition .
Raekwon has been staying just 20 minutes from Tradition while putting the final touches on his long anticipated "Only Built 4 Cuban Linx 2."
This tee will release in 3 colors this Saturday, November 22nd at 1:00 p.m. exclusively at Tradition. A very limited Wu-Tang yellow colorway (Only 24 pieces) will release later on that night at the Akomplice season 9 release party also at Tradition. Raekwon is set to make a guest appearance that night as well, and will perform a short set of classics for those in attendance.
Here!