Taking You Higher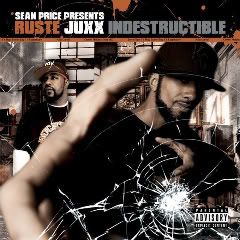 Get UP!!!!
Another new joint from the upcoming Sean Price Presents Ruste Juxx Indestructible.
Ruste Juxx feat. Lil Vic - Get Up.
Get the new Lp and a limited edition Heltah Skeltah shirt here! It's been a long time coming. Excited about this one. Not D.I.R.T. excited but, ya know...pumped. Drops Oct. 28th on Duck Down.

Industructible Track List ::
1. Wipe Off Ya Smile f/Blaze (produced by Black Milk)
2. System On Blast f/Reek (produced by PF Cuttin)
3. Get Up f/LiL Vic (produced by PF Cuttin)
4. Machine Gun Skunk f/Jahdan (produced by Masse Salazar)
5. Grave Digga (produced by Masse Salazar)
6. Morge Truck (produced by Masse Salazar)
7. Let Me In (produced by Dan The Man)
8. Pimpin Ya Wife (produced by M-Nasty)
9. To All My Enemies (produced by Dan The Man)
10. Duck Down! (produced by Black Milk)
11. Homicide Ni**az f/Reek (produced by DJ Large)
12. Love Is Worth Waiting For (produced by Blastah Beatz)
13. Blaze Freestyle Interlude
14. Blaze My Fire ft. L.A.W. (produced by DJ Large)
15. Optimistic (produced by Blastah Beatz)